Going Out After Work
Your Two Cents: Friday Night Out?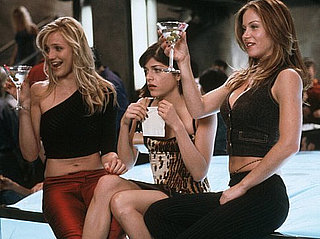 One of the great debates (and arguments) I've had with a good friend in the years post college is whether or not to head out after work on a Friday night. For her, the end of the week is always cause for celebration, and her celebration usually involves dinner and drinks out. But while she revs right up after work and heads to the closest happy hour or wine bar, I'm celebrating the week's end in my sweats with a movie and an order of takeout. After a busy week at the office, I can hardly sum up the energy required to pop in the DVD, let alone make it to meet the girls for a round of drinks. Instead, my big night is usually Saturday, once I've recuperated from the long workweek, and have a good night's sleep behind me. What about you? TGIF! — does that mean you're headed out or are you headed home to unwind?