Graduate School Interviewing Tips
5 Steps to Rocking Your Grad School Interview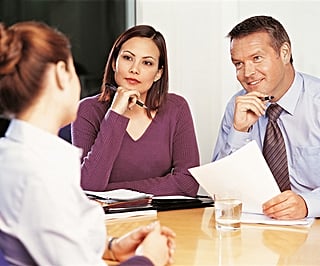 Many of my friends are applying to business schools right now and a couple are interviewing. I've picked up a number of useful tips from friends and people with graduate degrees, so read on to find out how you can prep for your interview.
Know Your Reason For Going. Why do you want to go to school? You need to figure out your reason for going because it'll help in your interview and essay-writing process. Go into your interview with a clear objective and be sure to have examples to back it up with. You need to be convinced before you can start convincing the admissions officer why you really want to be accepted.
Showcase Your Diversity. There are going to be a lot of people with similar backgrounds so try to dig deep to find that extra something that will make you stand out. Is there a cause you're passionate about? A side project that might surprise (in a pleasant way) interviewers? Think long and hard and it'll make your case even stronger if you can display some leadership abilities.
Practice Makes Perfect. You should practice with a couple of people before interviewing. Alternatively, you can learn a lot from the interviews you do with the other schools you're applying for.
For more tips, read on.
Talk to Those in the Know. I have a friend who seemingly talked to everyone and anyone she could get a hold off. She was trying to figure out if furthering her education was the right path, so she talked to numerous alumni from the schools she wanted to attend. Not only did it help solidify her reasons for going, she managed to get some great interviewing tips from past students.
Be Genuine. Don't be afraid to be yourself. I know it sounds really cheesy, but it really works. Let your enthusiasm and passion for your goals show and your interviewers will pick up on that. Just be confident going in and if your nerves are getting to you, talk to a friend before the interview to calm down.
Start Your Essays Early. My friend claims that this is the best advice she's received about applying. A former Berkeley business student who is a successful entrepreneur advised her to start her essays as soon as she can. Even if the due date is months ahead, some of these questions dig really deep, and you need some time to articulate and give a good, but honest answer.