Groupon Nordstrom Deal and Oprah Winfrey
Oprah Brings Groupon Down . . . in a Good Way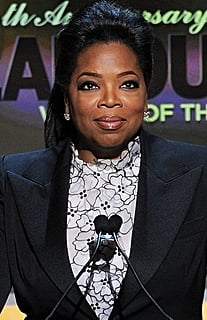 I've been trying to access Groupon this morning for its awesome deal for Nordstrom Rack, but the site was super slow. That's strange, I thought, then a friend enlightened me . . . it's all because of the Oprah Effect (and probably the great Nordstrom Rack coupon as well!). It all makes sense now.
According to All Things Digital, Oprah is set to announce Groupon as one of her "Ultimate Favorite Things" for 2010 this afternoon. The billionaire talk show host has such an immense influence that even the mere hint of an announcement caused the site to go down.
Groupon also revealed a deal today, in which you can buy $25 worth of Kiva credit for $15. Generally you associate online coupons with retail items or services so the idea is pretty revolutionary, because Kiva is a nonprofit microfinance organization that aims to bring people out of poverty through the lending of small loans to budding entrepreneurs.
Meanwhile, I'm going to keep clicking on Groupon to get my Nordstrom Rack and Kiva deals — I'm not going to go down without a fight!