Hated My Hair and Makeup For My Wedding. Do I Have to Pay?
Ask a Savvy Bride: I Hated My Hair and Makeup!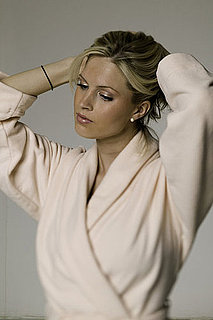 Wedding planning and etiquette can be tricky. If you have a dilemma like the one below, be sure to share it in the Ask Savvy group.
Dear Savvy,
Prior to my wedding day, I had a hair and makeup trial — both of which were not cheap. I loved everything my stylists did and didn't think twice about my decision to sign contracts with them. I'm not sure what happened, but on the day of my wedding, I ended up hating the way I looked. I know it wasn't in my head because the pictures of what the trials looked like were completely different from the end result. Luckily, a bridesmaid was able to set my mind at ease with a few minor changes. I'm not sure what the protocol is but I don't feel like I should have to pay these people for a job that I was not satisfied with, especially on one of the biggest days of my life. I already paid them a 50 percent deposit, so can I just call it even at that?
Disappointed Deann
To see the Savvy Bride's advice, read more.
Yikes — I'm so sorry to hear that you didn't like your hair and makeup on your big day — thank goodness your bridesmaid was able to come to the rescue! You said you paid a 50 percent deposit and signed a contract. If you fail to live up to your end of the bargain, in this case the remaining 50 percent, you're essentially breaking the legal obligation you agreed to with your vendor, in which case she will have every right to take action so she gets paid.
Now with that said, if you feel that you didn't get what you signed up for, that's a conversation you should have with your stylist. She will simply either agree with your argument and let you off the hook or will hold you responsible for the contractual agreement you signed— even if you didn't like the end result, you still took up her time and we all know time is money.
Hopefully after the dust settles, you'll be able to have a candid conversation and work everything out to both of your liking. Good luck!
Ask anything budget-, etiquette-, or planning-related — well, almost anything — by posting your questions in the Ask Savvy group, and I'll find the right expert to help you out. If you are planning a wedding, already happily wed, or still looking for Mr. Right, start sharing your big day with our community. Don't forget to check the wedding content box on your post.