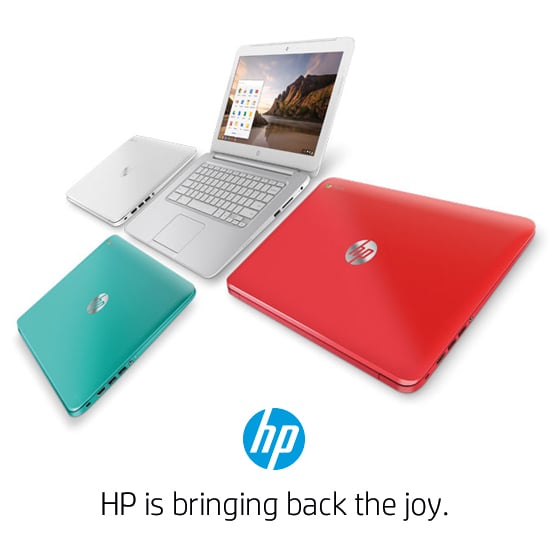 We can all agree that far too often, the joy of the holiday season gets lost in a mess of doorbusting crowds, hard-to-shop-for family members, and a to-do list that seems to grow longer with each passing day. But this wasn't always the case. No, once upon a time, the weeks between Thanksgiving and New Year's were filled with pure excitement — from anticipating the department store wish book in the mail to the thrill of unwrapping what was number one on your list.
This season, HP wants you to experience the pure joy of the holidays once again by inviting you to visit the HP Joy Caravan! Making stops in seven cities across the country, this mobile holiday joy-fest promises festive workshops where revelers can create a mix of fave holiday tunes, dare friends to a gaming challenge, or craft a personalized greeting card for a loved one — all while experiencing the latest and greatest HP technology.
Follow the journey, and see where the HP Joy Caravan is stopping next by visiting HP.com/Holiday. When the Caravan comes to your town, be sure to spread the joy by snapping a picture and sharing it on Twitter, Facebook, and Instagram using the hashtag #hpjoy.
Bummed that the HP Joy Caravan isn't making it to your neck of the woods? HP is also unveiling the experience in eight Simon Malls locations across the country.
There's still plenty of joy to be found in the range of gifting solutions at HP.com. Teens and students will go Google-ga-ga for the HP Chromebook 14, offering the best of Google on a colorfully sleek and stylish notebook. Gadget gurus will love the revolutionary HP ENVY 17 Leap Motion Special Edition, a notebook users can control with a wave of the hand. Need something special and memorable? Visit Snapfish.com to upload photos and create customizable personalized photo greeting cards. Choose from tons of designs, chic square cards (perfect for Instagram photos), and elegant, luxe paper. Plus, the new Mail-for-Me service makes it possible to ship cards directly to recipients!
And if you're stumped, let the Holiday Joyous Gift Guide find the perfect gift. Just answer a few simple questions about who you're shopping for, and the Gift Guide will come up with a personalized recommendation.
En-JOY!