Health Benefits of Daydreaming
I'm Asking: What Do You Daydream About During Work?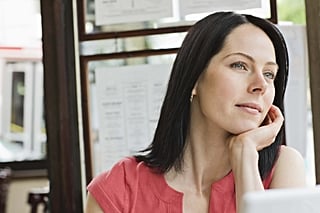 Believe it or not, daydreaming is actually known to be good for you. Research has shown that daydreaming has a ton of positive benefits like boosting productivity, helping you de-stress, spurring creativity, and relieving boredom. So don't berate yourself if you have a tendency to slip off into wonderland for a brief moment during work. It's very normal and in fact, while you're awake, your mind wanders 30 percent of the time, according to research by University of North Carolina psychologists.
During work, I sometimes lose myself for a few minutes when I think about where I want to vacation next or when I imagine myself in the shoes of the people featured on SavvySugar's dream job series. I picture myself visiting exotic locales like Samantha Brown or envision myself in Kara Lind's shoes tasting cupcakes all day at Kara's Cupcakes. I'm asking, what are the fantastic daydreams you have when you're at work?