Homemade All-Natural Mouthwash
So Fresh! Easy Homemade All-Natural Mouthwash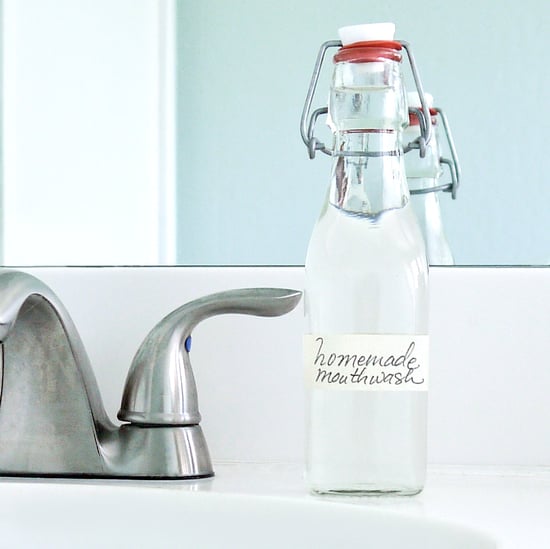 Most store-purchased rinses are filled with sugar and alcohol, which isn't the best for your teeth or mouth. Made from basics you can find at your local health food store, this healthy and all-natural mouth wash can be personalized with your favorite essential oil. And this mixture leaves your mouth feeling fresh and helps naturally whiten teeth without sugar or alcohol for less than a dollar per bottle. You can't beat that, right?
Read on for the refreshing directions.
What You'll Need:
1 cup purified water
8 to 12 drops essential oil
1/4 cup aloe vera juice
1 tablespoon hydrogen peroxide
Directions:
Measure and add the purified water and aloe vera juice to the container. You can repurpose an old mouthwash container or use a glass jar. Aloe vera juice helps soothe the mouth, and fights canker and cold sores, while giving it a quick clean.
Now add the hydrogen peroxide, which breaks up bacteria in the mouth and is also a natural whitener.
For a fresh taste, add eight to 12 drops of your favorite essential oil. Mint, cinnamon, lemon, spearmint, or clove essential oil would make a refreshing mouth wash.
Give things a shake and your ready for fresh breath! Use after brushing teeth or any time of day for a quick clean and refreshing. Just remember that mouthwash is for swishing, not swallowing.