Host a Budget-Friendly Soiree: Game Night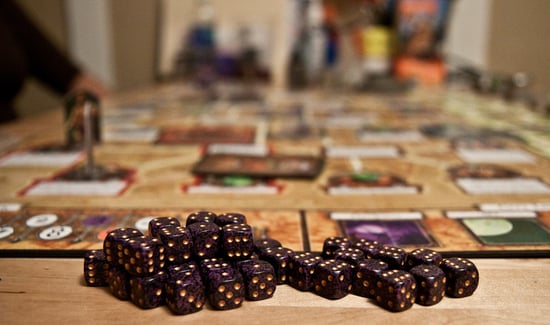 One of the best ways to bring a group together is with a healthy dose of competitiveness. Luckily, hosting a game night doesn't require too much time, effort, or money on your end. Follow these tips to, err, score at your next party. Let the games begin!
Keep track of the number of guests. Sure, you should do this with any party, but it's especially important in this case because the number of guests might determine how game night will run. If it's a small group, you can probably all play the same game at once. If it's too large, several games might have to be going on at the same time.
Ask friends to bring games. Not everyone likes board games like Monopoly or time-sensitive ones like Scattergories. To ensure enough options for everyone, ask friends to bring their favorites. Make sure that as a host, you're prepared with essentials, like playing cards and pencils, and that all your games are in their complete sets.
Set ground rules. Game night can bring out some pretty competitive spirits, so before things heat up, make sure everyone's on the same page. That can include deciding upon tricky, often-disputed rules in advance and designating someone to explain instructions.
Be flexible with space. A large dining table is a safe bet for many games (just make sure to clear it first), but the floor isn't a bad option if you're playing something like charades. Be open to figuring out what works best.
Provide snacks and drinks. Game night wouldn't be complete without munchies or drinks, but because of the nature of the gathering, you don't have to go all out. Lighter plates, like chips and dip or cheese and crackers, are safe bets. Offer enough wine or beer — it might go quicker than usual if you incorporate drinking into the games.