Hotel Hacks
7 Hotel Hacks You've Never Heard Of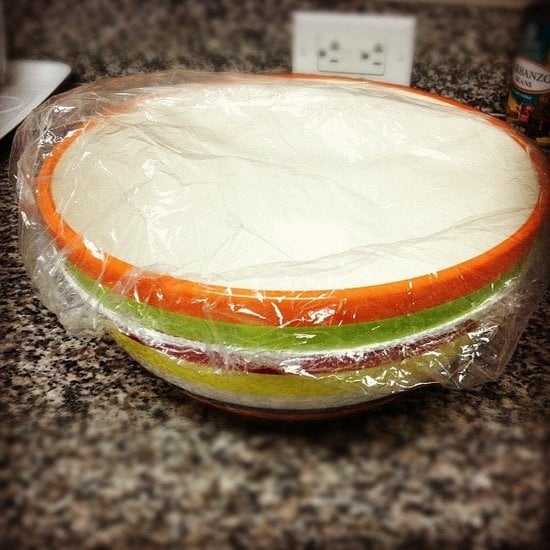 There seems to be a spike in hotel dwellers in the areas hit by Hurricane Sandy. It's hard to live out of a hotel room, but here are some tips that may make living conditions more bearable.
Make grilled cheese with an iron. If you're looking to heat up your cheese sandwich, wrap it in aluminum foil, the press an iron on top of it. Use the highest heat setting, then press each side for 30 seconds and check to see if the sandwich has been toasted.
Sterilize items with a microwave. Other than the obvious use for a microwave — heating up food or cooking — you can use the microwave to sterilize items like sponges, toothbrushes, dish clothes, and cutting boards. Remember to dampen them with water, lemon juice, or vinegar first before nuking. Also, don't microwave the items for more than a minute.
Use towels to humidify and cool the air. Hang a wet towel to dry in your hotel room, and you'll have an instant humidifier. Similarly, hang a wet towel in front of a fan, and you'll have an instant air-conditioning unit.
Cook with the coffeemaker. Opt for the microwave as your main method of cooking, but if your hotel room lacks one, try using your coffeemaker. You can use it to make ramen noodles, soft boiled eggs, oatmeal, instant rice, and more.
Towel-on-the-floor ironing board. Missing an ironing board? As an alternative, iron your clothes over a towel placed on the floor.
Use the shower rod to dry clothes. If you don't have a washer and dryer around, wash your clothes in the sink. Then hang them out to dry on the shower rods. If you prefer, you can hang the clothes on hangers before hooking them onto the rod.
Cover your food with a shower cap. The shower cap is a very versatile hotel amenity. Use the cap to cover a bowl of food before putting it in the fridge.