How Americans Are Saving Money
12 Ways Everyone Else Is Cutting Back on Spending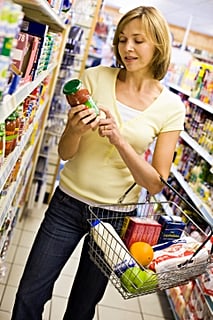 Ever since the recession, frugality has become hip. Although that may change when the economy bounces back, many Americans still don't have faith in the recovery — most of them think the economy is either going to stay the same or get worse, according to a Harris Poll. Some new data from Harris recently revealed how people have been trying to cut back on spending. Here are some of the thrifty habits that people are picking up:
For more ways people are cutting back on spending, read on.
Canceling magazine subscriptions: Evaluate your subscriptions and cancel them if you find that you're not really reading the magazines. These days, the websites of the magazines provide a lot of great information that rivals the content in their print publication versions.
No early morning lattes: People are skipping out on store bought lattes to save their dollars. Remember you can make instant coffee taste good if you know how to dress it up right! Use ingredients such as chocolate and honey. Check out some of my instant coffee recipes.
Canceling newspaper subscriptions: Although we all bemoan the dying breed of newspapers, the truth of the matter is, it's a lot easier and more up to date if you access the news online. New York Times and Wall Street Journal paid digital subscription getting you down? Learn how to sneak around their pay walls.
Depending on your cell phone: Many people are canceling their landline and depending on their trusty cell phone for calls. Be sure to also take advantage of free phone calls by talking to people via Skype or some other webcam chat service.
Carpooling or public transport: Carpool with some buddies or take the public transport to be green and save green. Check out carpooling services online like eRideshare and carpool world to see if there are commuters in your neighborhood who are willing to share rides. There are dangers to getting into cars with strangers so make sure you're aware of the risks and be careful.
Canceling or changing phone service: Use billshrink to evaluate your phone plan to see if you're using the plan that suits your need the most or if there is a cheaper option out there. What's great about this web tool is that it accesses your account to see how you are using your minutes and based on your individual usage, it will find plans with better savings for you. The breakdown is pretty detailed and the site analyzes things like who your top callers are and what networks you are getting the most calls from.