How to Avoid Bank Fees 2010-10-25 13:30:27
Watch Out: Bank Fees at an All-Time High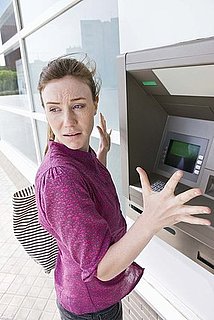 Fees are going up, up, and away, according to a Bankrate study that was released today. Consumers need to be aware of these fees, especially during the holiday season, a time when there is an increased amount of spending. Managing your money is going to be even pricier, so users will have to be more aware of their budgeting practices and keep an eye on the sneaky bank fees. Here are some of the increases you should watch out for:
ATM fees: The ATM fees have risen to $2.33 from the previous year, an increase of five percent. If you're using an out-of-network ATM, you'll be charged an average of $1.41. That's seven percent higher than last year.
Minimum balance requirement: Note: This applies to accounts that require minimum balances. This year, the average minimum balance requirement to avoid monthly fees in a noninterest checking account has risen to $249.50 from $185.75 last year. For the case of interest-bearing checking accounts, it has increased to  $3,883.40 from $511.22.
Bounced checks: If you bounce a check this year, you might be paying the average of $30.47. This compares with last year's average bounced-check fee of $29.58.
Last year, American banks made over $20 billion on debit and ATM overdraft fees alone. Remember a good way to avoiding some of these bank fees is to check out online accounts such as ING or SmartyPig. As for ATM fees, make sure you have enough cash on hand, and withdraw money only at your bank's ATM machines or get cash back at grocery stores. Stay alert, Savvy readers!