How to Avoid Identity Theft
Change Up Your Passwords and Protect Your Profiles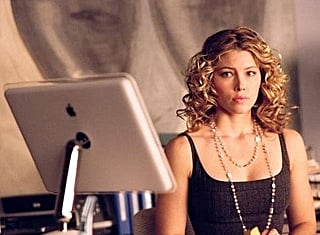 Had a little scare yesterday that had me changing up my passwords and cleaning up my Facebook profile. In the middle of the day at work, I received an email notification confirming the shipment of a pair of cufflinks I ordered. The problem? I never placed an order for cufflinks, at this vendor, or any. I panicked, went back through my online bank and credit card statements, and called the website's customer service to clear things up.
After almost an hour of scanning my accounts, with no evidence of fraudulent activity, and unable to get through to the vendor's customer help line, I received an email from the company regretting their mistake. It seems it was simple "human error'" they cleared up their mistake and assured me no one had been tampering with my account. Even with the financial statements that proved no one had hacked into my account or stolen credit card information, I set out to do a little Spring cleaning and set up new passwords for my email and online banking, as well as do a sweep of the information I had posted on FB.
To see why, just keep reading.
Regardless of whether or not my accounts were in danger, it'd been a while since I'd refreshed any passwords — and I realized I was using the same one for several accounts. Not a wise move, considering if a hacker got ahold of one password, they could easily access several accounts and lots of personal information. Instead, this time around, I varied each of my passwords, using unpredictable numbers (not like birthday month and date). Often, passwords can seem like a hassle to remember, and it's a pain when we forget, but for important accounts, this is one of the easiest ways to safeguard against identity theft.
In addition, take the time to do a little more in the way of online Spring cleaning. If your Facebook or MySpace pages are public, edit down the amount of personal info you're making available. For instance, listing the city you live in is one thing, but your specific home address is unnecessary and can be a risky TMI online. Make sure you're not getting too specific where it matters. Share on hobbies and interests, but don't put it all out there when it comes to birthday, phone number, etc. It may seem harmless, but once information is out on the Internet, you may not know who's seeing it and what might be done with your personal data — always better to be safe and smart. How often do you change up your passwords?