How to Become a Buyer
In Her Shoes: Eunice Park, Professional Bloomingdale's Shopper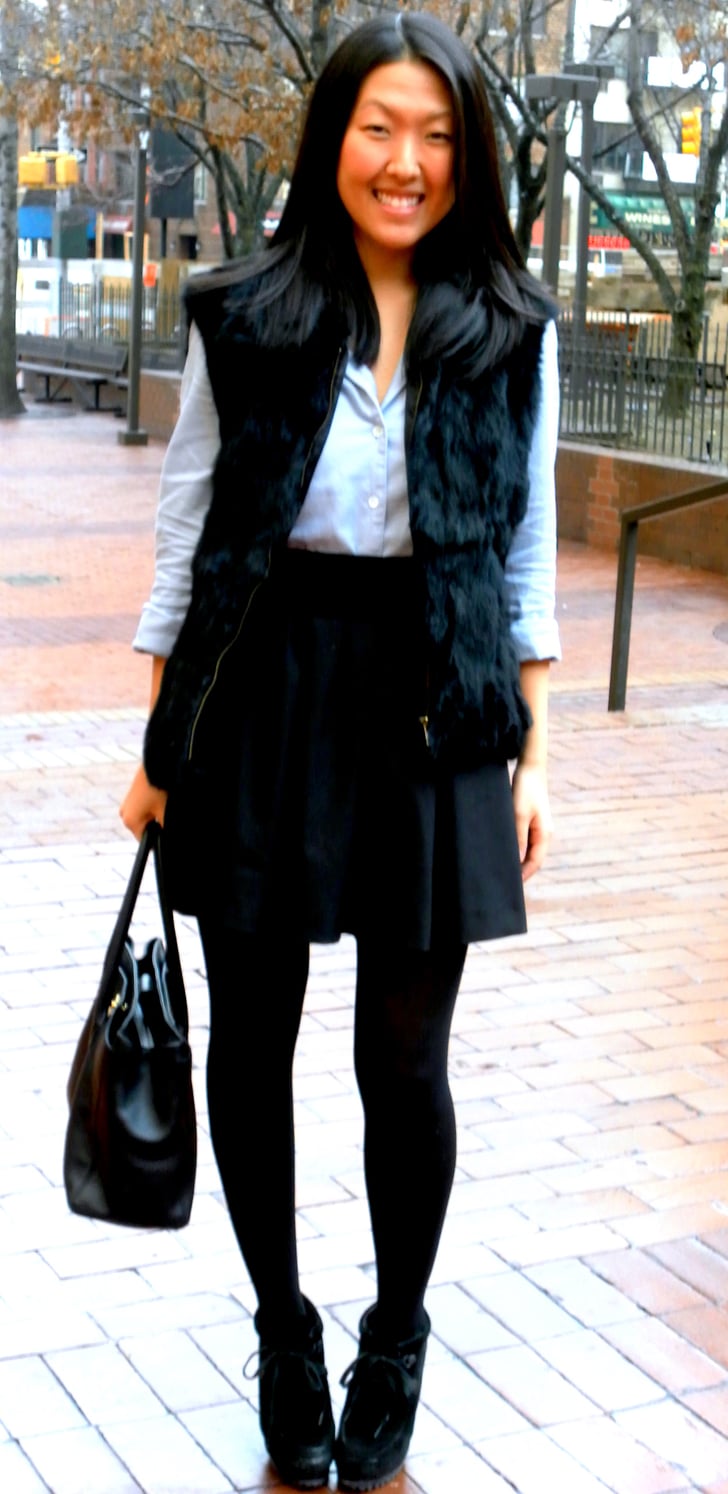 Eunice Park is enjoying the life a lot of girls dream to have — living in the Big Apple and working as a professional shopper. Yes, you heard me right. Eunice is an associate buyer at Bloomingdale's, a job that many girls covet, but a hard position to attain in the competitive world of fashion. So what does it take to get there and what's it like? Well, read on to find out what it's like to walk In Her Shoes!
SavvySugar: What makes this a dream job?
Eunice Park: This is a dream job because I essentially shop for a living! Of course, there is more to the job than fashion and clothes. Contrary to what most people believe about the retail industry, most of my job revolves around numbers (lots of Excel spreadsheets)! But that is why I love what I do. I get to mix both my analytical and creative sides. Some perks include being able to see designers' collections before they hit the market and, of course, New York Fashion Week!
SS: Do you have to have a degree in fashion to become a buyer? How does one typically get there?
EP: No, you do not need a fashion degree to become a buyer. As a matter of fact, most buyers have a degree in finance or have a business background (including MBAs). I graduated from the University of Michigan with a BA in Economics and was recruited on campus into the Macy's Buying Training Program. I worked in their Minneapolis buying office for about six months and then transferred to Bloomingdale's about two years ago. I've worked in many different categories of business — from men's sportswear, to handbags, to contemporary dresses and now swimwear! Generally, if you want to be a buyer you need to start as an Assistant Buyer and work your way up. We recruit from schools across the country for our Buying Training Program as well as internships.
SS: How do you budget for clothing?
EP: Living in New York is not cheap, so I do need to keep a budget for clothes! Some of my favorite affordable stores include Zara, Topshop, Urban Outfitters and J. Crew. My advice for someone who wants to look chic but not break the bank — invest your money in classic pieces that you will wear forever and don't spend too much on trends! I like to think about my clothes in "dollars per wear." For example, if I buy a $100 sweater and wear it 100 times in a season, that is only $1 per wear, and therefore a great purchase! I am also a big believer in "high-low" styling — creating an outfit by mixing high-end with low-end brands. You do not need to be in head to toe Chanel to look great! And also, accessories go a long way — you can totally transform a basic look with a printed scarf, statement necklace, or killer handbag.
To find out what her typical day is like, read on!
SS: What's your typical day like?
EP: This is a hard question because each day is different from the next. On an ordinary day I am analyzing or forecasting sales, communicating with my vendors, working on different projects and attending countless meetings. I also spend a lot of time in market appointments — this is when we go to designers' showrooms to develop our merchandise assortment and choose what is going to be in stores.
SS: What kind of personality does it take to be a buyer?
EP: It takes someone who is outgoing, analytical, and a good multitasker. It also takes someone who can adapt to a fast paced environment.
SS: What are the downsides and how do you de-stress?
EP: It can be demanding, stressful, and there are definitely some late nights at the office! I de-stress by watching TV, reading books and blogs, being with friends, and shopping!
SS: Who are your favorite designers, and what's your favorite outfit?
EP: I don't have one particular favorite — I love Vince, Joie, Theory, Eryn Brinie, Alexander Wang and Elizabeth & James. The most important thing to me is being comfortable. So my favorite outfit is usually leggings, a flowy tunic, flats, and a great handbag! Right now for Fall I am really into fur and chunky knits.