How Bundle Works
Bundle Website Shows How Other People Are Spending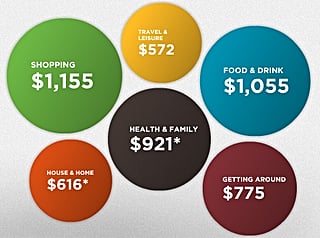 Unless you have a money tree in your backyard, you have to set a budget with a manageable limit. I consider myself in the know when it comes to personal finance trends, but I wasn't prepared for the data I found on Bundle, a website that lets you compare your spending to other people by age, location, and income bracket.
The site's Everybody's Money tool asks for a little information and generates a free spending and saving report of your demo. I learned that in December 2009 households in my area and demo spent an average of $1,115 on shopping, $1,055 on food and drinks, and $775 on "getting around." The numbers are shocking because they are nearly double my spending in those categories.
Check out the stats for your own neighborhood and let me know what you think. Does it seem about right and in line with your spending?