How Can I Afford All the Wedding Traditions I've Always Wanted?
Ask a Savvy Bride: How Should I Choose the Traditions to Keep?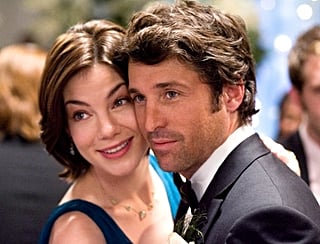 In an ideal world, brides wouldn't have to worry about money when planning their wedding. Since that isn't a reality for most of us, it's important to be a savvy bride if you want to incorporate all the traditions you've been dreaming of. Check out the advice below. You can also submit your questions in our Ask Savvy group.
Dear Savvy,
I know traditions are meant to be broken, but I consider myself one of the most traditional brides out there — I want everything from a champagne toast to fireworks for our farewell. We're on a tight budget so I know I can't have it all, but how on earth do I pick one custom over another? Help!
Where to Skimp Wendy
To see what a savvy bride has to say about this, keep reading after the jump.
Savvy bride says:
Oh Wendy, I feel your pain! I'm a very conventional girl who wanted it all too, but like us, most brides have to skip a tradition or two. It can be tricky to pick what to let go so write a list with your fiancé (it's his wedding too!) and name the top five things that will mean the most to you on your big day. For me, it was essential that we had great music, great food, great champagne, and a great cake! In order for us to have all four, I found ways to lower the costs without jeopardizing the quality.
Here are my tips: Nothing beats a champagne toast, so see if your caterer will let you bring the alcohol in house yourself — buying in bulk at a discount store will definitely save you some cash. If you want to go with the fireworks tradition, keep in mind that they can be a frivolous expense. To get the same feel for a third of the price, have your friends bid you farewell with sparklers instead. If cake is important, a good way to save is to buy a smaller cake for show, and serve the same kind of sheet cake that doesn't have all the bells and whistles that really jack up the price. If you're a music buff, you don't need to have a several thousand-dollar band to get people on their feet — you and your fiancé can create an amazing set list on your iPod for close to nothing!
Weddings only happen once in a lifetime so hopefully, these helpful tips will allow you to incorporate most of the traditions you've always dreamed of — it's about thinking outside of the box. Good luck!
Ask anything budget-, etiquette-, or planning-related — well, almost anything — by posting your questions in the Ask Savvy group, and I'll find the right expert to help you out.