How to Clean Your Couch
Sofa Scrubbing 101: How and When to Clean Your Couch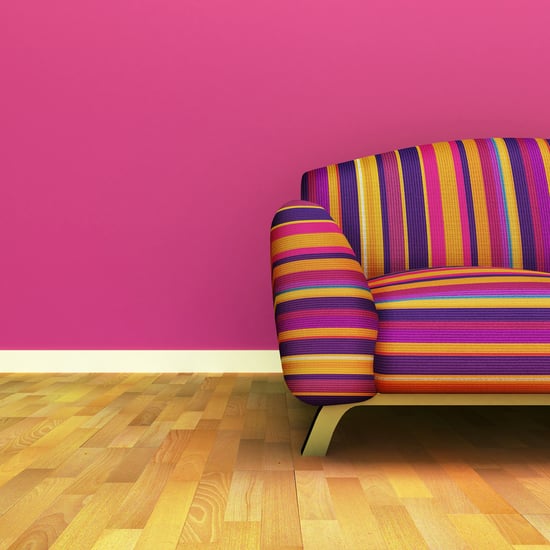 Cleaning a couch is one of those things that doesn't happen as often as it should; part of the reason might be because it's hard to know exactly how to do it without calling in expensive professionals. Can you take a vacuum to it? Do you use water-based solutions? We've answered those questions and more so you can get the full scoop on how to leave your sofa nice and tidy.
Determine the fabric: Before you do anything else, figure out exactly what type of fabric your couch is made of. Even though it might seem obvious (leather vs. cloth), each couch has specific care instructions. Many include letters on the tag that indicate what sort of treatment you should use. (A "W," for instance, indicates that it's OK to clean with water-based solutions. An "S" means that you should only use water-free detergent.)
Do some surface cleaning: Before you get down to the full-blown cleaning, be sure to wipe off any crumbs or dust that's on the surface. Most of the time, it's safe to use a vacuum (just don't get too aggressive) to get the job done.
Figure out the best cleaning solution: Some people like to use a steam cleaner, some a carpet shampooer with an upholstery attachment, and others a spot and stain remover. Again, determine the fabric first to see what the best option is, and test a small section first to make sure it won't damage the rest of the furniture.
Remember all parts of the couch: Whether it's a metal base or wooden arms, don't skip out on cleaning the other parts of the couch that need just as much attention. Under the couch is often an overlooked spot, and dust tends to gather there easily.
Clean the extras, and wait for a full dry: Once the main couch has been cleaned, remember to wash the cushion and pillow covers (and/or flip the cushions). You'll also want to let the sofa dry completely before using it again.
As for when you should clean the couch, the answer is it depends. Of course you'll need to tackle the task right after a major spill, but how often you give it a good clean depends on the conditions of your home, how often you use it, and so on. When you notice more spots than usual or if it starts to smell, then consider that a big sign. Otherwise, give it a surface clean about once a week and a deeper clean every month.