How Will Coupons Help Me Save on Groceries?
Who Is Clipping Coupons?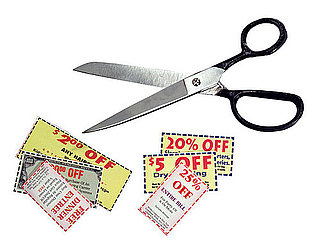 We might not all qualify for the TLC show Extreme Couponing, but a lot of us (to an extent) use coupons to cut costs. As food prices keep on rising, many will employ new strategies to cope with the ding on their wallets. So who exactly is couponing? A recent survey by Harris Interactive and Coupons.com shows that clipping coupons is fast becoming picked up by Americans looking to save. In fact, 95 percent of respondents say they are actively employing some sort of saving strategy at the supermarket, and coupons are the most popular choice. Here is an interesting breakdown of the statistics:
Women use coupons more than men.
Those with incomes over $50,000 use coupons more than those with incomes below $50,000.
People with college degrees are more likely to use coupons than those with high school degrees.
The results are pretty surprising because you would think those who need to save more money would rely on coupons more.