How to Cut Your Phone Bill
Savvy Tip: Haggling With Your Cell Provider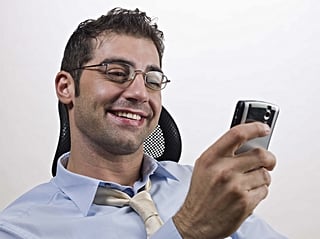 A friend of mine once shared the details of an amazing phone plan he had steadily cultivated over the years and made my jaw drop. He'd racked up unlimited incoming text messaging and calls, a huge number of minutes, free nights and weekends, and more. He paid for all of it with the same low-priced basic package he started out with. When I asked my friend how that happened, he told me that he stuck with the same cell provider for over 10 years and every time his contract came up, he would call the company and ask if they can offer him any incentives to renew his contract. The customer service rep always took the bait.
The secret to this is something called customer retentions, a department that offers you discounts and bonus features in order to get you to remain a loyal customer.
For tips on dealing with cell provider reps, read more.
Be nice: Have a friendly tone, call the rep by his or her name to make the conversation feel more personal.
Show your loyalty: If you're a longtime customer, remember to mention how long you've been with the provider for.
Say you're leaving: Tell the rep in a nonthreatening way that you're thinking of switching providers because the plan is too pricey for you. State that you would like some deals that may change your mind about leaving.
Do research: Do some research online so you can cite what deals its competitors are offering.
Ask for the manager: The manager is always the best person to sign off on these things.

 

So remember, when your contract comes up, try haggling with your cell provider for a better deal. If it doesn't work out, pick up the phone the next day to try again with a different person. You can keep trying until you get a deal that you're happy with.