How Do Millionaires Save?
I'm Asking: What Do You Skimp On?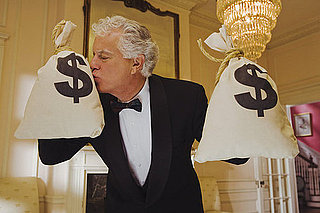 Turns out, millionaires can be cheapskates, too. Edward Wedbush, CEO of Wedbush Inc., a billion-dollar investment firm, is apparently a scrooge. In fact, one of his employees even called him the "cheapest man alive." According to the Los Angeles Times, although Wedbush has a net worth of over hundreds of millions, he still penny pinches by bringing his lunch to work every day, repairing the office carpet with duct tape, collecting paper clips after company meetings to reuse them, and the list goes on.
A lot of you took my penny pincher quiz, and the results showed that SavvySugar readers are savvy about their money, but not to the point of penny pinching. I definitely didn't cover all the ways people skimp on things, so I'm asking: what do you do to save a little money here and there?