How Do You Approach Challenges at Work?
How Do You Perform Outside of Your Comfort Zone?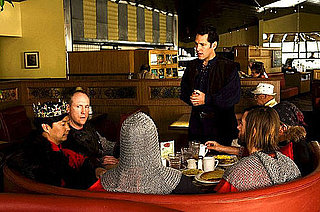 A friend of mine is looking to step up at work, and with a couple of new openings, it looks like it's going to be possible. In fact, she's pretty ambitious about it. Even though one of the availabilities requires a whole new approach to her job, she's been meeting with colleagues, brushing up on her stuff, and getting really psyched for the different aspects the new job requires. Part of it is a lot of traveling, meeting new people, and interacting with the company's other offices around the country — but she doesn't seem intimidated in the least.
When we got to talking, she shared that she's actually a person who thrives on change, and she's always looking to change up things when she can. Especially professionally, she's kind of an adrenaline junkie — loves being outside of the run of the mill, day to day grind, interacting with company executives, preparing presentations, and traveling to represent the company. Personally, I'm pretty happy right where I am, but I definitely understand the appeal of changing things up at work, and when there's something new going on at the office it's always exciting. What about you? How do you perform outside of your comfort zone on the job — do you thrive off of the excitement and energy or do you prefer a more predictable day to day?