How Do You Deal With Bad Customer Service?
I'm Asking: How Do You Deal With Terrible Customer Service?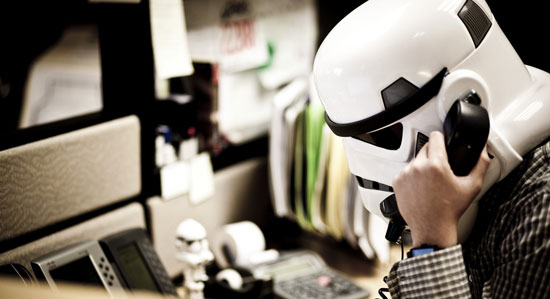 Over the past few days, I've been in customer service hell. We've all been there: you've got a problem that's interfering with your day-to-day life — in my case, a spotty Internet connection — and you need it fixed ASAP. It should be so simple, but of course it never is. Each time I called to get my problem resolved, I was greeted by a different roadblock: an automated system that couldn't understand my responses; a nonautomated human being who also couldn't understand my responses; a "customer care" rep who was clearly having a bad day herself and was not so caring. To find out what pushed me over the edge and how I dealt with it, read more.
Finally, when the technician who was sent to my house informed me that I'd been sold (and was paying for) a service that wasn't even available in my area, hence the connection problem, I canceled my service with the company altogether and signed up with another carrier. I know I probably could have gotten some kind of refund or retention incentive if I'd gotten in touch with the right person, but honestly, I'd had enough. I couldn't bear to sit through another cycle of transfers and hold music, and I didn't want to give this company another dime.
I'm sure you've all had your share of bad customer service experiences, so how do you deal with them? Do you demand refunds, threaten to take your business elsewhere, or, like rapper M.I.A., make your complaints very public? Share your tips (and frustrations) below.
Source: Flickr User Ha-Wee