How to Entertain in a Small Apartment
5 Tips For Entertaining in a Small Space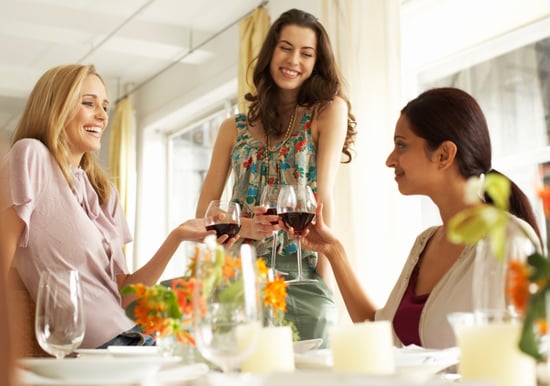 If you've always wanted to entertain in your home but felt it was too small, don't fret. Here are some ways to make a decent-sized group fit into your humble abode comfortably.
Pillows are the solution. No dining table? Not enough seating for your guests? No problem. Take a couple of pillows and place them around your coffee table.
Move furniture around. If possible, move some of your furniture around so there is more space for guests to walk around in your living room. Any unnecessary pieces can be kept in the bedroom. Move your living room furniture closer to the wall as well so people will have more room to move around in.
Preparty or afterparty. If your apartment can't hold dinner for a big party, why not throw a predinner party at your place instead with cocktails and finger food, then head to a restaurant after? Or you can even do the opposite — have dinner at a restaurant before heading over to your home to enjoy cocktails and desserts to end the night with.
Find space for coats. If your guests need to hang their coats, don't let them build in a pile on the couch and take up valuable space. Instead, hang them in your closet (move your items out of the way), on the shower rod in your bathroom, or over the backs of chairs.
Borrow from others. Ask to borrow certain items from friends or neighbors such as pillows or chairs for guests to sit on.