How to Find Scholarships
This Is How to Go to College For Free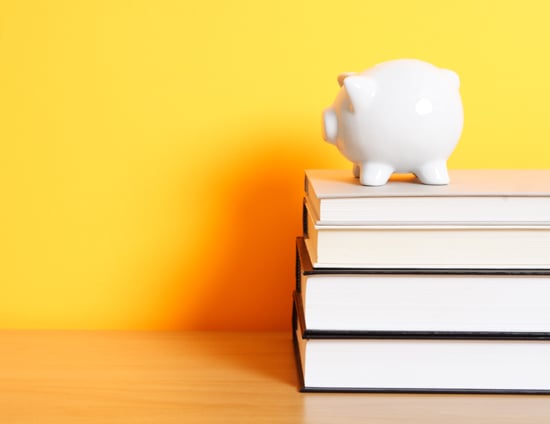 Ask anyone who's been to college and they'll tell you it was the best experience of their lives. Paying for it, on the other hand, is a totally different story. Sure, student loans help, but once you've donned that cap and gown, you gotta pay them back, plus interest.
Enter scholarships, which offer a way for you to hit the books (and the parties) for free or at least way less. But where do you even start the search? Here, we're breaking it down in five easy steps so you can ditch the headache and fill that college piggy bank, stat.
Start early: Knowing what scholarships are out there before you need to apply is always a smart move. You may notice that you fit the bill with the exception of a few extracurricular activities or volunteer gigs; with advance notice, you can brush up on the requirements and take full advantage of the most appropriate scholarship opportunities.
Treat it like a college application: Sure, getting your acceptance letter calls for one major happy dance. But don't make college finances an afterthought. After all, you can't go if you can't afford it. Know your résumé (abilities, experience, interests, etc.). Write thoughtful essays. Ask your references if they'll vouch for you on scholarship apps, too.
Check out more tips after the break!
Search far and wide: Did you know there are quirky scholarships for Dr. Seuss lovers or tall people? Believe us when we say there's something for everyone. Check out popular sites like Fastweb but also turn to your local clubs and organizations to see what's available. Plus, your college of choice probably has a scholarship department, so phone up the person in charge to give you some direction.
Apply for all award amounts: Getting a full ride is life-changing, but if you don't receive that scholarship, don't stop your search. Even a $1,000 award can go toward paying for books for the entire year. Apply for any and all scholarships with potential, and the amounts will start adding up.
Don't get discouraged: It's a daunting process, no doubt. But new scholarships pop up all the time, and your skills can change, too. The good news is there are so many scholarships — too many to count — that you're bound to find at least one that fits.
Do us one more favor and just don't miss the deadline.