How to Freeze Your Credit Report
Protect Yourself: How to Freeze Your Credit Report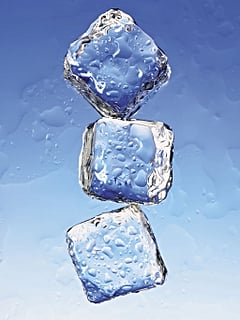 Freezing your credit report is an option for you if you want to play offense with identity thieves, and won't be in the market for any new credit in the near future (including shopping for a new cell phone or utility service). If you've been a victim of identity theft freezing your credit report won't cost you any money, but if you've come this far without having your identity stolen than freezing your credit report comes with a fee. Why do you have to pay for the freeze? Because the bureaus make money by collecting and selling credit information about you and a freeze halts all of this money-making activity.You'll have to send freeze requests to each of the three separate credit bureaus along with a few specific details. Here are the necessary steps.
Equifax: If you want to apply by mail send a certified letter with these elements: name, address, date of birth, social security number, utility bill for proof of address, payment, and a police report if you are a victim. To apply online, fill out this form hereand submit your information.
TransUnion: To apply by mail, send a letter with the following: name, address, social security number, copy of your driver's license, and payment. To process your freeze online, go to this link.
Experian: To freeze by mail, send a request by certified or overnight mail including the following: name, social security number, date of birth, current and past addresses dating back two years, a copy of your driver's license, and one utility bill. To do it online, visit this link, to sign up for an account to freeze your credit.
Visit each credit bureau's website to see your state's specific requirements and fees are for freezing your credit report. Do you think that freezing your credit report would be a good investment or a waste of time and money?