How to Get a Job After Graduate School
4 Ways to Make Your Master's Education Worth Its Money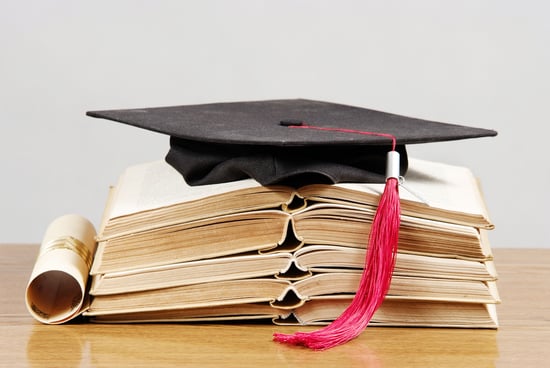 Going back to school is looking more attractive with a growing number of employers requiring a master's degree. Apparently, an undergraduate degree just isn't enough these days.
But it's dangerous to assume that an advanced degree is a guaranteed ticket to cushy jobs. Not so much. The tale of the Starbucks barista with a JD is unfortunately all too common. If you decide to take the plunge and enroll in higher education, follow these four tips to make your grad school education worth its while:
Build ties with faculty. It's important to get to know your professors, because some of them may have job leads and can play a central role in your professional development. "Students need to talk to faculty. I hear about jobs all the time that I wouldn't put on the listserv, because I want to make sure that I connect my source with an appropriate talent." says Marcel Pacatte, professor at Northwestern University's Medill School of Journalism. "I don't want either party coming back to me later complaining."
Try new things. Take advantage of your time in grad school to explore new things; it may even result in a new career path. "While you're in grad school, I think it's important to sample everything it offers. One student came here and had never held a video camera — never even entered his consciousness — and because of his Medill experience, he's now a documentarian," Pacatte says. Picking up a broad array of skills and experiences will make your resume look less cookie cutter, which is to your advantage.
Read on for more tips.
Be honest with yourself. Take the time to figure out what you're interested in and attempt to do that by talking to different people, taking classes, and participating in various activities. "I think the trick is to be genuine. Do the stuff that excites you. By doing the stuff that excites you, you will actually be going down the right path," says Stanford Business School graduate David Rogier, who is currently working with Michael Dearing, a prominent angel investor. "If I knew from the first day of school that I wanted to be in marketing, I would change what I would do. I would take a bunch of marketing classes, I would join the marketing club, I would organize events about marketing."
Find a good internship. This is probably the best value your school has to offer you, so make sure you take advantage of it. Start your search early and pad your résumé with activities and projects so you'll be a more attractive internship candidate. It's a chance to test out a new industry and to try out unfamiliar companies. Rogier said, "It's good to do an internship in an area that you haven't been in before. It gives you a safe way to try something you've never done before. It's like sampling a new flavor at a frozen yogurt shop — you can always go back and get the safe choice later."