How to Get More Out of Your Bank
Savvy Ways to Get More Out of Your Bank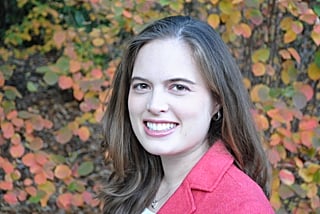 Editor's note: We are thrilled to introduce a new guest blogger, Kimberly Palmer. The author of Generation Earn: The Young Professional's Guide to Spending, Investing, and Giving Back, and personal finance columnist at US News & World Report will be joining us for a monthly series with tips and advice on all things Savvy. Take it away, Kimberly . . .
In the wake of the recession, most of us are more suspicious of banks than ever. In fact, a recent survey by Aite Group found that more than one in five 20-somethings say they trust banks less than they used to. The good news is that just like a bad boyfriend committed to redeeming himself, banks are working hard to earn back our trust. As customers, we can take advantage of that.
Here are five steps banks are taking to win back customers:
They are teaching us about money. Some of the biggest financial institutions out there have launched financial literacy websites designed to make it more fun to learn better money habits. SunTrust's LiveSolid.com offers a magazine-like approach to learning about money, with articles on how to be happier, meal planning, and how to improve your credit score. The site also offers free calculators that get into the nitty-gritty of saving for retirement and annuities, too. ING Direct offers wethesavers.ingdirect.com, which covers economic news as well as pop culture. The frequently updated blog features the voices of customers as well as chief executive Arkadi Kuhlmann. Many credit unions, such as the Texas Dow Employees Credit Union, are doing the same. TDECU's www.youngfreetexas.com is full of videos, contests, saving tips, and blog posts, designed to appeal to its 20-something customers.
They are offering up free tools and resources to help us save. Many banks now offer free online spending analysis, which makes it easier to see where your money is going. Designed to compete with free software such as Mint.com, these free tools are accessible whenever you log in to your online account.
To see more ways on how you can get more out of your bank, read on.
They are making themselves more available than ever. Banks know that some customers prefer to use the email but not the phone, or would rather get account status updates via text message instead of snail mail. They are making it easier to use the communication method of customers' choice.
They are spamming us less. Remember when several credit card offers used to arrive in your mailbox every day? Well, that junk mail has tapered off, thanks to the fact that the credit markets have tightened and banks realize that more customized marketing works better. So instead of sending all of their customers a spam-like email blast about a new type of account, banks are more likely to offer you targeted products and services that make sense for your life stage and preferences.
They are keeping fewer secrets. Banks learned the hard way that customers hate being surprised by interest rate hikes, hidden fees, and other unpleasant surprises, which can lead to bad press or even Congressional action. The recently passed CARD Act requires more disclosures in plain English as well as easy to understand information about interest rates and fees on credit cards and advance notice of any policy changes.
As you're navigating these offerings from your new and improved bank, here are some things to keep in mind:
What free tools, information, or services is your bank offering? Are you taking advantage of what you already have access to? Sometimes spending a few minutes exploring your bank's website after logging in can point you towards tools that you didn't realize existed before.
Are you part of your bank's community? Some people would rather keep their banking thoughts to themselves, and that's fine, but if you're the type of person who's looking for a little engagement, then follow your bank on Twitter and "like" its page on Facebook. It will make it easier for you get in touch with customer service and get any questions answered. Also check to see if your bank maintains a blog for its customers.
Could you get your needs met better elsewhere? If you're not happy with the tools, community, or other goods your bank is offering, then it's time to look elsewhere. Banking is a competitive industry, and as a customer, you deserve to be happy with your financial services. So if your current bank just isn't cutting it, then ask friends for recommendations or do some comparison shopping on your own.
And if you like what you find, don't forget to spread the word.