How to Get a Passport
5 Things You Need to Know About Getting or Renewing Your Passport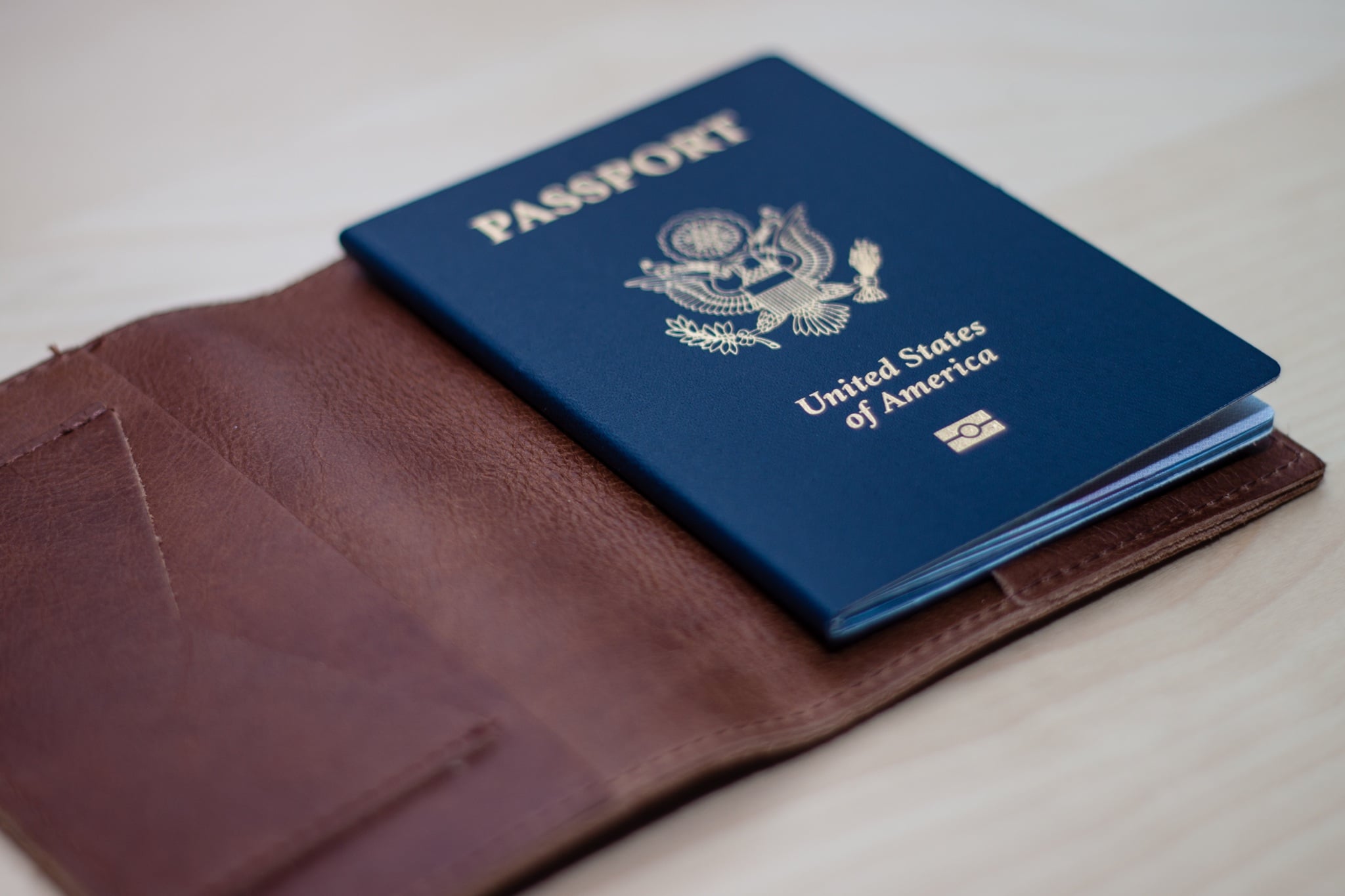 First things first: If you don't have a passport yet, apply for one now. If your passport is expired, renew it now. The State Department is urging travelers to take care of it as soon as possible due to a recent surge in demand. Even if you don't have any pending vacation plans, you never know when something might come up!
To make your life easier, here's a breakdown of everything I wish someone had told me about getting a passport.
1. It's expensive!
A US passport book for all international travel is $110 before processing fees. In total, it'll cost you $135. A passport card is only $30, but you're restricted from air travel and it's only good to return to the US from Canada, Mexico, Bermuda, and the Caribbean.
2. It can take up to two months to process.
Just since last year, the time to process has extended from four weeks to six to eight weeks. We only suspect it to get longer from here. If you need to get on a plane ASAP, there are passport agencies that can expedite the process within two weeks. Other approved facilities can do the same for an extra $60. If your trip is in the next few months or so, get it done yesterday.
3. Not everyone is eligible to renew by mail.
You have to renew in person if:
you can't submit a recent passport with your renewal application
your passport is damaged
your passport was issued before you were 16 years old
your passport was issued over 15 years ago
your name has changed (unless you can provide a copy of your certificate of marriage or court order)
If none of these apply to you, you're good to renew by mail.
4. In-person renewal is the same process as applying for the first time.
You'll still need to pay the same fees ($135), fill out the same DS-11 form, and submit the same required documents (below). The only difference is that if you have an expired passport, you can submit that as proof of citizenship and photo ID when you apply.
5. There are very strict passport photo requirements.
You can't just submit a selfie and think you're set. You'll need to submit a high-quality 2x2 photo that was taken in the last six months. The background must be plain white, and headphones, hats, and glasses are not allowed to be included. The size of your head should also be between 1 to 1 3/8 inches from the bottom of your chin to the top of your head.
Places like Costco, CVS, Walgreens, or any other store that develops photos can take a proper photo for $5 to $15. They can edit the lighting and dimensions to meet the criteria, so it's better to get it done rather than trying yourself. Most of the times a passport application is denied or delayed is because of an incorrect photo.
What You'll Need to Apply or Renew in Person:
Evidence of US citizenship (ex: birth certificate, certificate of citizenship)
Black-and-white photocopy of your proof of citizenship
Photo ID (ex: driver's license, military ID)
Photocopy of your ID
Photo
Completed DS-11 form
Paid fees
Once you gather your documents, you'll need to locate a passport acceptance facility in your area. Several local post offices offer the service but typically by appointment only.
What You'll Need to Renew by Mail:
Most recent passport (it will be returned to you)
Photo
Certified name-change documents (if applicable)
Completed DS-82 form
Paid fees (same price)
Mail your documents to: National Passport Processing Center, Post Office Box 90155, Philadelphia, PA 19190-0155
Or if expediting: National Passport Processing Center, Post Office Box 90955, Philadelphia, PA 19190-0955