How to Get Rid of Junk Mail
Ah! Stop Bothering Me With Junk Catalogs!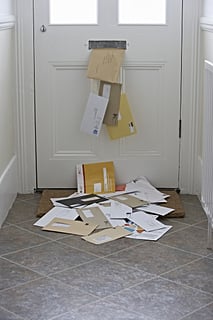 Every night when I come home from work, I open the mailbox and my heart soars. Then it plummets. My mailbox looks full, but sadly it's stuffed with junk mail and not letters from loved ones. Well, I got sick of it and decided to take action. Here are some steps you can take to reduce junk mail:
Catalog Choice: With over a million users and counting, this is a free and easy way of cutting down your catalog junk.
Direct Marketer's Association: You can request one of the over 3,600 companies under the DMA's umbrella to stop sending mail to you. This includes credit offers, catalogs, mail offers, and magazine offers.
OptOutPrescreen.com: A bunch of credit reporting companies started this website to sooth the frustrations of consumers. This is a good site for opting out of those endless credit card offers.
Manually contact the culprits: If you have the time, you can phone the companies to opt out of their mailing lists. Or if you prefer, you can dig around on their websites to see if you can be removed from their list online.
Keeping track: Remember to note on an Excel sheet or Google doc what companies you have contacted and the dates you spoke with them so you'll remember and know when to follow up.