How to Increase IQ
3 Strategies to Increase Your Brain Power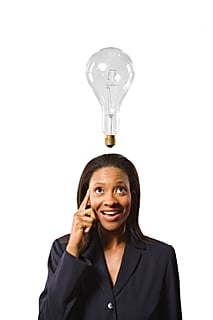 I've always believed that with hard work, anything is possible. It's nice to know that inflating your IQ can be done if you just try hard enough, according to recent research by the Wellcome Trust Center for Neuroimaging at the University College London. The study, which monitored 33 British teenage students over the course of four years, found that scores can change after cognitive training. The Wall Street Journal names a couple of ways for you to raise your IQ:
Keep doing new tasks. It's new tasks that stimulate the brain the most, says a study by University of Hamburg that found improvement in the brains of participants after one month of intense juggling. After a while, you'll probably get the swing of things at work, so try to start new projects if it makes sense. Alternatively, you can start volunteering at organizations, which will then expose you to different responsibilities. You can also try to pick up a new skill or hobby that will challenge you.
Go to school. Taking classes and going to school have been found to raise IQ by several points every year, says research done by Cornell developmental psychology professor Stephen Ceci. If you're not eager to enroll in higher education, you can always take supplemental courses at your local community college or university. There are plenty of classes to suit every interest from language and psychology to computer programming courses.
Take music lessons. Seems like there's something to the trend of mothers making their children take music lessons. In fact, research by E.

Glenn

Schellenberg, a psychology professor at the University of Toronto, showed that six years of lessons will heighten children's IQ by 7.5 points. Another study by the University of Kansas showed that musicians who practice throughout adulthood will keep increasing their IQ scores even past the age of 60. Maybe it's time to take up the piano again.