How to Learn Grammar
4 Ways to Become a Grammar Wiz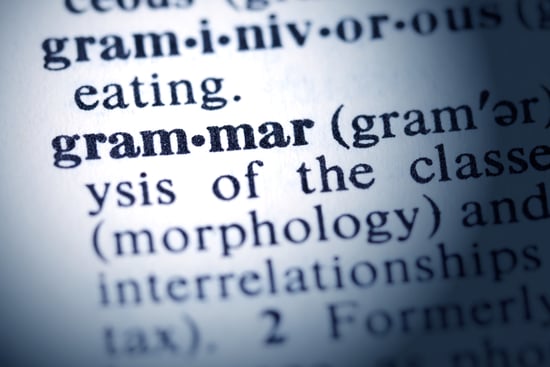 Learning doesn't stop when you graduate from school. You can keep educating yourself in skills to use in your current life. A good grasp of grammar is one of those skills that can translate to any job. Here are a couple ways to brush up on grammar:
Podcasts: Learn the basics of grammar on the drive home with podcasts from Grammar Girl. These podcasts are free and are a fun way to learn more about the English language.
Books: Books are another way to absorb grammar knowledge. One classic grammar book is The Elements of Style ($10) by Strunk and White. It's a slim book, which makes it less overwhelming to tackle.
Class: Universities sometimes offer grammar classes in their extension programs, providing courses to people who aren't enrolled in the school. For example, UC Berkeley offers online grammar courses for those who are eager to learn.
Software: Grammarlogues is a cool tool that will teach you grammar concepts as well as give you two to three exercises to do every day. What's great about using this software is that you can actually put your grammar knowledge to the test.