How to Make Guests Feel Welcome
Make Your Guest Room Feel Like a 5-Star Hotel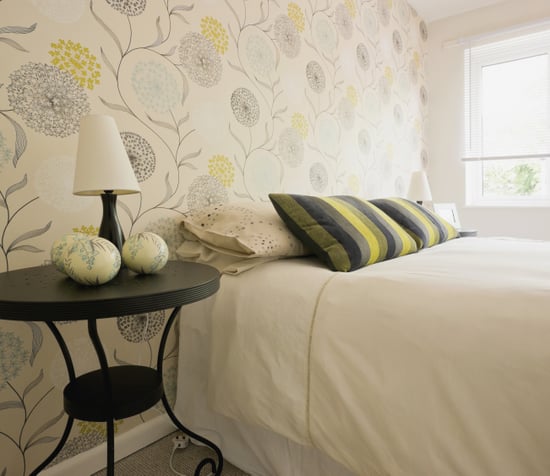 Your houseguests will feel like they're staying at the poshest spot in town with a few quick updates to your guest room that will make their stay more comfortable and enjoyable. But don't worry: there's no need to bust the budget! These tips cost basically nothing and will transform any spot in which your guests are crashing into a welcoming and relaxing location.
Make it fresh: Wash all linens and make the bed before guests arrive. And it's a good idea to wash and whiten pillows so they're wonderfully fresh for whomever's going to be resting their heads on them in your home. Take things to the next level and deep-clean the mattress for an amazing overnight visit.
Declutter: Clear side tables of any unnecessary clutter and top with reading lights, along with a clock, so your guest knows what time it is and can set an alarm if she needs to. And wash any windows so they're nice and clean.
Keep reading for more tips.
Goody basket: Head to the dollar store and pick up new essentials for your guest. Include all the basics and extras such as a small packet of tissues, nail file, mints, candies, and hand sanitizer. Even if your visitor brought her own, she'll love feeling pampered with new products. And anything that isn't used can be saved for your next overnight guest.
Extra touches: Freshen the room with a vase of arranged flowers or a new scented candle, which turns any room into a heavenly space for a relaxing and rejuvenating stay.
Privacy, please: Even if your guest is crashing on the living room couch, find a way to make the space feel private. Rearrange furniture or hang curtains as a fun and colorful divider so your guest feels comfortable relaxing during her visit.
Cleaning machine: Along with providing a fresh and clean space for your guest to sleep, give your bathroom a good scrubbing — especially the tub. Take the time to clean tiles and grout so your guest isn't showering with an unwanted guest (mold!).
Mirror, mirror: Don't forget to hang a mirror at just the right height for quick touch-ups in the privacy of the guest room.
Luxury linens: No need to splurge on new towels; give them a quick wash and fluff and then leave them out, along with a fresh bar of soap, for your overnight guest. And don't forget to stack your bathroom cabinet with extra washcloths and bathroom tissue.