How to Make Hand Sanitizer
Make Your Own: Natural Hand-Sanitizer Spray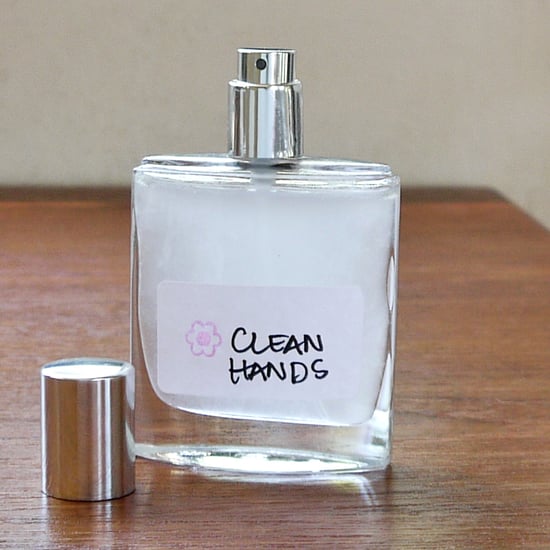 Instead of stripping your hands of natural oils with pricy store-purchased hand sanitizer, try making your own with eco-friendly ingredients. You probably have everything needed in your home for this helpful spray, which makes this quick DIY cost just about nothing to mix together. Upcycle a small spray bottle for this sans-alcohol cleaning spritzer, or pop in an old perfume container for a really chic look.
Keep reading for the easy directions:
What You'll Need:
1/4 cup witch hazel
1 tablespoon vinegar
1 teaspoon aloe vera gel
10 to 15 drops lemongrass, lavender, or tea tree essential oil
2-ounce spray bottle
Funnel
Directions:
Add the witch hazel and aloe vera gel to the spray bottle using the funnel. The witch hazel naturally cleans hands without being harsh, and aloe vera gel soothes hands.
Now add the vinegar, which is an eco-friendly antibacterial. And don't worry about smelling like a pickle farm — the addition of an essential oil helps cover the smell. Add a few drops of your favorite scent, such as lemongrass, lavender, or tea tree oil, which are all natural antibacterials too.
Top the bottle with the spray top, and give it a shake, distributing the ingredients. Stash it in your bag or on the edge of your desk, and you're a spritz away from clean hands.