How to Make More Money
Savvy Tip: Make More Money on Your Own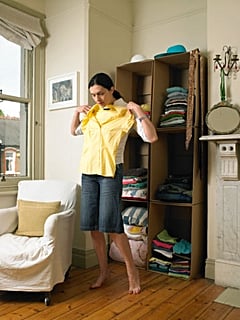 We're all trying to save more. Through budgeting, cutting out frivolous expenses, and just sheer willpower, we're on a mission to make the most of our paychecks and build up our savings. Still, there are ways to get more money coming in and boost our bank accounts a bit — all it requires are the resources you already have.


Blog — Seriously. You're already OnSugar so sign up for a free blog and earn easy money with ShopSense. Besides, blogging is a great way to get creative and pursue interests.
Sell Your Stuff Online — If you're an avid online shopper but haven't ever looked into selling online, you're missing out on another simple way to score some extra income. Selling merchandise on eBay or used books on Amazon is a great way to declutter your space, get rid of unwanted items, and make money on things you might just give away.
Capitalize on Your Craft — If you've got a hidden talent up your sleeve, like making your own jewelery or designing your own greeting cards, get your own little business going and make money on your artistic skills. Etsy makes it easy to sign up and set up your shop online. Its reputation as a go-to online destination for crafty purchases means you'll be part of a community that has a lot of visitors and shoppers ready to buy up your stuff.
Need more inspiration? Check out my guide for increasing your income by making extra money outside of your day job.