How to Make Picture Magnets
Repurpose Your Holiday Cards Into Cute and Helpful Magnets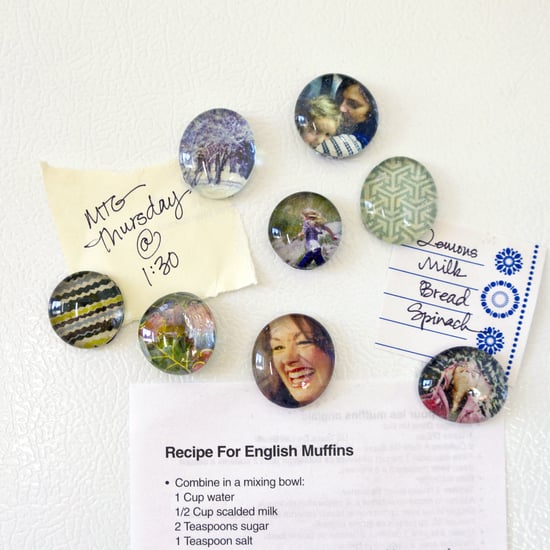 Instead of stashing old cards in a box that will collect dust in the back of your closet, select your favorite parts for repurposing into cute and helpful magnets that you can enjoy all year round. Along with keeping you organized, your favorite people will be on display at home or the office. And these cute magnets cost only a few dollars to make.
What You'll Need:
Holiday cards
Clear accent gems
Black marker
Scissors
Mod Podge
Magnet tape
Gather your holiday cards, and focus on small pictures of your friends and family or colorful and sparkling areas. You can find clear accent gems ($3) at your local craft or dollar store.

Place a gem over the selected area of the card, and trace around it using a black marker.

Cut away the section from the card, and coat with Mod Podge, which is a strong binding craft glue that dries clear. Coat the flat side of the gem too.

Continue cutting and gluing gems until you have a collection. Allow to dry for several hours before the next step.
Cut the magnet tape, which you can find at your local craft or home goods store, into small sections, and adhere it to the back to the gems. Now you're ready for keeping your important notes on your fridge or magnet board right where you want them!

Image Source: POPSUGAR Photography / Sarah Lipoff