How Many Savings Accounts Do You Have?
How Many Savings Accounts Do You Have?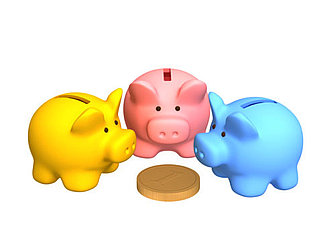 Emerging from the recession, it's clear that most of us have learned a valuable lesson — it pays big to save, and save big where you can. With tools like Mint.com it's easier than it used to be to save and manage our money, watching our paychecks grow into savings.
We're less prone to impulse purchases, which often means we've got more than just long-term savings goals. For a lot of us we're managing our savings to allocate to big purchases, like vacations and, for some, weddings. To help accommodate multiple savings plans, more banks and online services are rolling out management tools and features to manage multiple savings accounts. Are you already taking advantage of these kinds of services? Tell me, does having more than one savings goal mean you have multiple savings accounts?