How Much Did Prince Jefri Bolkiah Spend?
Find Out How This Brunei Prince Spent a Record $14.9 Billion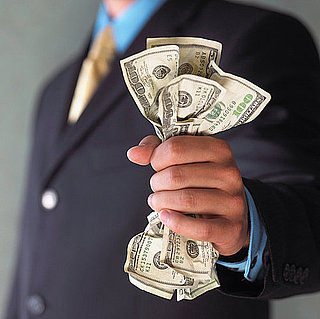 Prince Jefri Bolkiah just might be the biggest spender in the world. The prince is the brother of the sultan of Brunei and was ironically enough, the previous finance minister of their country. So how does one blow through $14.9 billion?  Vanity Fair explores this in its July issue. Here's a quick breakdown of the prince's spending spree by Business Insider:
2,300 luxury cars of mostly Bentley's, Ferrari's, and Rolls-Royces.
Five boats and a yacht.
Numerous five-star hotels including the Hotel Bel-Air in Los Angeles and the New York Palace.
$1.3 million on erotic fountain pens and $10 million on 8 watches blinged out in diamonds.
Eight private planes and a helicopter.
A rug woven with gold and gems worth $7 million
Some kinky statues depicting copulation worth $800,000.
Control of 250 companies. In comparison, Warren Buffett's Berkshire Hathaway controls 52 firms.
Paid Michael Jackson $17 million to perform at his birthday.
$1.5 million for a badminton coach.
And the extravagant list goes on. At one point, this spendthrift prince was even spending about $50 million a month! What ridiculous ways to waste money — money's never enough, even for billionaires.