How Much Do You Sit at Work?
I'm Asking: How Much of Your Workday Is Spent Sitting?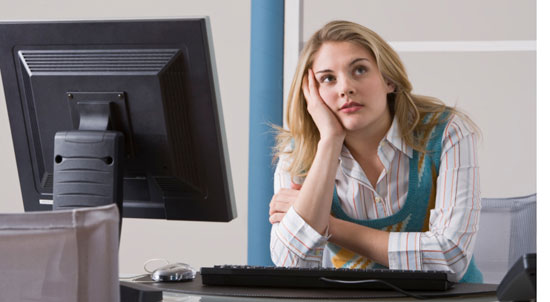 We all know that being sedentary for long periods of time isn't good for our health, but if you work a desk job, you may not have a choice. Some workplaces offer on-site gyms, and others even have standing workstations, but in most offices you're on your own figuring out ways to keep moving during the day. Of course, if you have a job that requires you to be on your feet, being too sedentary at work is a non-issue. How much of your workday is spent sitting still?