How Much to Save in Emergency Fund
How Much Do You Keep in Your Emergency Savings?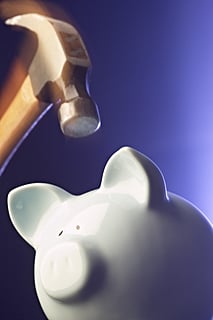 Everyone has a different figure for his or her emergency savings fund, and I'm wondering what yours is. There are a couple of different strategies out there. Some people advocate saving up to three months of post tax salary, others recommend covering up to six months of living expenses, and there are those who think $1,000 is enough. I definitely think you should save more than that, and I personally have saved about two months take home salary, but I am aiming to increase it up to six month's worth.
How much you decide to save really depends on your situation, and you really need to take into account factors like your income, monthly debt payments, your dependents, and more. Emergencies happen all the time so it's best to be prepared for them. Bankrate.com has a pretty nifty calculator that will help you get a better idea of how much to save for your emergency fund so be sure to check it out! How much do you keep in your emergency savings?