How Much to Tip For Bad Service?
How Much Tip Do You Give When Faced With Bad Service?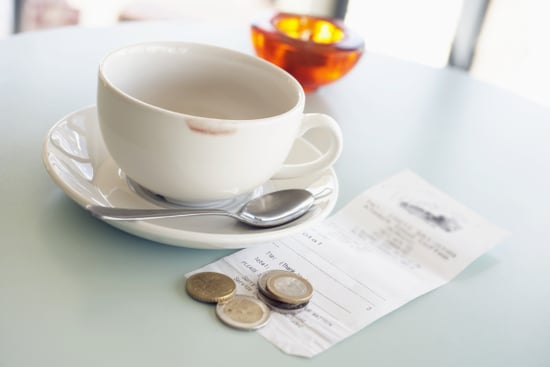 Many servers barely make minimum wage, so tips are definitely a huge part of their income. That's one of the reasons why there was so much public outrage when an allegedly well-to-do banker, whose identity was not disclosed, tipped a waitress a measly $1.33 when the bill came to $133.54. To add salt to the wound, he wrote "get a real job" on the receipt. The picture of the bill was featured on a now-defunct blog called Future Ex Banker, reports Huffington Post. The blogger claims to be an employee of the tipper and says his boss "tips exactly 1 percent every time he feels the server doesn't sufficiently bow down to his Holiness." The tip is meant to be a mockery of the 99 percent, a phrase that refers to those who aren't in the top one percent of income earners.
We've all had experiences with rude waiters, and in those circumstances, there's always a dilemma when it comes time to paying the bill. What's the smallest tip you've given for bad service?
Update: the tipper turned out to be a hoax.