How Non-Football Fans Can Enjoy the Super Bowl
The Non-Football Fan's Guide to Enjoying the Super Bowl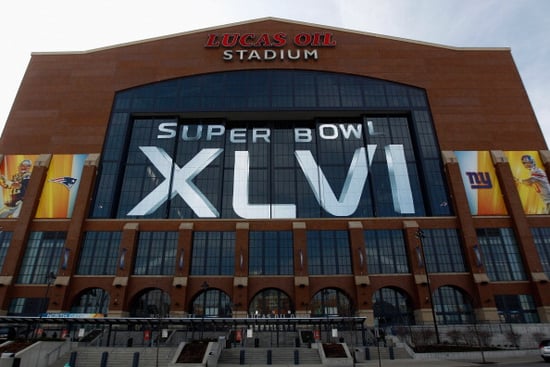 Last year, an average of 111 million viewers tuned in to watch the Super Bowl. Many of you non-football fans will be attending some sort of Super Bowl party, so to prevent yourself from being the wallflower, read these tips that might make your Sunday a little more fun.
Read up a little on the star players. Before you know what you're getting into, read up a little bit on the teams and the star players. I found this nice cheat sheet by Rumpus.net that features minibiographies of some of the stars. Once you've read up on them and know who's who, memorize several of their numbers so you know who you're following.
Learn key football terms. Yes! Touchdown! Wait . . . does that mean we won? To better follow along what's happening and to prevent confusion about the football terms being thrown around by commentators, try to learn what the terms mean. The Bleacher Report has a basic list of football terms for those who need the breakdown.
Pick a team. Now that you've read up a bit on football, it's time to pick your team! You can pick it based on the star players, the team your friends are rooting for, or any other reason you choose. Once you have a team in mind, your competitive nature might start showing, and that's when the fun really begins.
Read on for more tips.
Start making noise. Yell, scream, and shout for your team. Don't be afraid to let your emotions out, because that's what football does to people!
Enjoy the company and food. Still don't care for football? With friends and good food all around you, what's not to love? Appreciate spending time with your pals and celebrate with them if their favored team wins.
Keep an eye out for the commercials and the half-time shows. Enjoy the halftime shows and the commercials, which are big attractions on their own. Companies spend millions of dollars and pick the biggest names in entertainment to represent their brands, so the ads are always a fun watch.