How to Organize Magazine Tear-Outs
Peter Walsh: The Trick to Storing Your Favorite Magazine Tear-Outs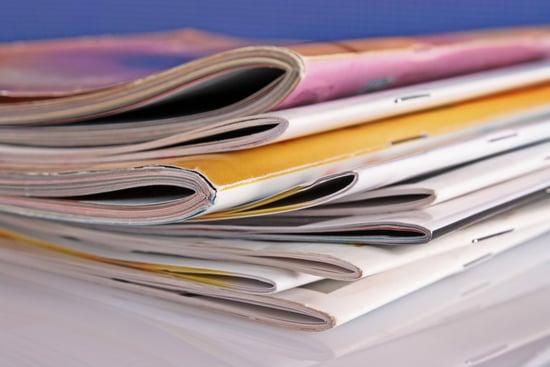 Many of us often find a page in a magazine that we want to keep. Maybe there's a really good tip or an extremely beautiful picture on there. Whatever the reason, it's hard to keep your home tidy with scraps of magazine pages lying all over your home. Organization expert Peter Walsh, a speaker at the O You! event in Los Angeles this Saturday, tells us the trick to storing the glossy pages.
"I'm a big fan of ripping out a page or two from a magazine to keep as inspiration (just don't overdo it)! To keep them organized, I use three different books or binders. One is for recipes, the second is for projects I want to do, and the third is for places I want to visit. Every time I come across something I want to keep, I tear the page out and immediately tape it into the appropriate book. The trick is to make sure you refer to those books regularly. Not sure what to make for dinner? Go to the book. Not sure what to do this weekend or what restaurant you should try? Go to the book. Tearing the pages out is only half the job . . . The second is making sure that you use the info that you've collected. Remember also to set a limit for the pages you keep so as to avoid paper hoarding. Once you get to 30 items in any book, before you can add an article, you have to discard one."
Do you like tearing out magazine pages to keep?