How to Paint Old Figurines
Spray-Paint Flea Market Finds to Make Them Look Brand New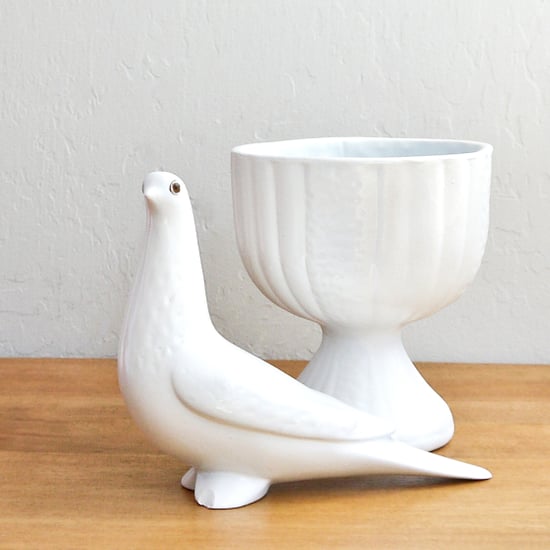 Along with finding helpful living essentials at your local flea market, you can also pick up really cheap home decorations. You might be surprised at how those $1 table vases and figurines can be transformed into seriously chic accent pieces. Here are a few tips for spray-painting your flea market finds:
Search for ceramic or wood vases or plates to use for spraying. You can also spray-paint glass jars and containers with really cool results. Try not to be distracted by the colors of the original item, and concentrate on the shape and form of the figurine. We couldn't pass up these finds at our local flea market that rang in at $1 total!
Before painting, wipe down with a damp paper towel, removing any grime or dust stuck in the grooves. Allow the item to completely dry, and then select a color to use for spray painting. White is elegantly chic, while using a pastel blue or green is fun and fresh too.
Take the items outdoors, and lightly spray with paint. You'll need to apply at least three to four coats to get a nice and solid covering of paint. Don't rush, and do light coats; they keep the paint from dripping or pooling, which can alter the shape and design of your cool figurines.
Let completely dry before handling, which can take several hours. Display the painted figurines on bookshelves, mantels, or special corners of your home.