How to Press Leaves and Flowers
Give Flowers and Leaves New Life by Pressing Them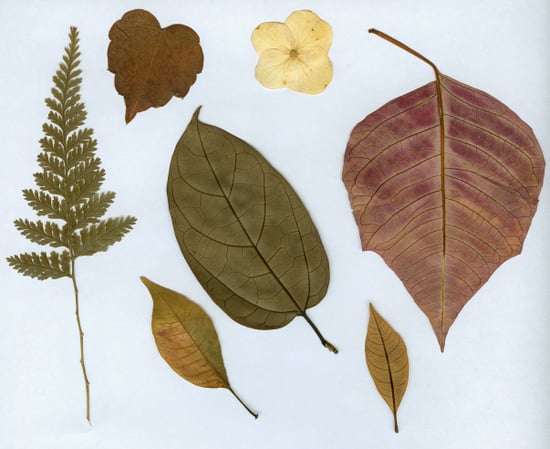 When you find the perfect leaf or don't want to say goodbye to that beautiful bouquet of flowers, press them to use later in a DIY. The process takes a couple of days, but the results stick around forever. And it's so simple. Here's what to do:
Collect the leaves and gently wipe clean with a paper towel, removing any dirt or moisture. If you're pressing flowers, remove the stems.
Using an old phone book works wonderfully. Simply open and arrange the flowers or leaves within the pages. Close things up and then press with extra books. Don't have an old phone book laying around? Any big and heavy book will work, just protect the pages with sheets of paper.
Let the leaves dry for at least 24 hours, but most will need to stay put for at least a week until they're completely dry. Flowers will need up to two weeks before they're ready to use.
Use dried leaves and flowers for making pretty decor, candle votives, or for adorning cards.