How to Prevent Identity Theft
Reminder: Prevent Identity Theft Before It Happens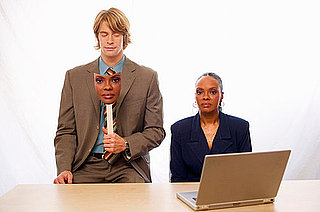 It's National Protect Your Identity Week, which reminded me of how important preventing identity theft from happening really is. My wallet was stolen a few years ago, and after going through all the necessary steps to get my financial life back together, I had forgotten all about the incident. That is, until a routine check on my credit report a couple years later, where I found two accounts that had gone to collections, plus a few addresses on file where I most definitely had never lived.
Although I regularly checked my credit, it seems my information had been circulating but had not been used until years later. The discovery was the start of months of dealing with my identity theft — filing a police report (which is a required step to get fraudulent items off your credit report), putting a freeze on all my credit files, filling out the necessary paperwork with the companies where I had defaulted accounts to get them off my file.
It took lots of time and lots of trips to the post office to get everything documented, and I was frustrated to find out that there's not a whole lot the Federal Trade Commission can do after you file a complaint; it falls on the victim to be vigilant and proactive with protecting her own identity.
Even though I know my story could be worse, ever since then, I take steps to make sure that no one else can access my identity as easily (including never letting my purse out of sight). Read my tips on preventing identity theft so you don't have to go through this ordeal after the break.