How to Reduce the National Debt
Not Sure What to Donate To? How About the $14 Trillion National Debt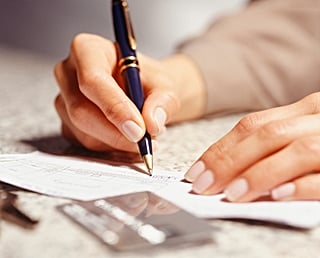 If you're mulling over what cause to donate to, you can consider chipping in towards the $14 trillion national debt. Be warned that the stark contrast between the massive debt and the amount you decide to give may make your donation feel measly, and frustrations may ensue if you disagree with what the government is spending money on.
The Treasury Department has been collecting donations since 1996, and their most fruitful year was in 2009, when they received a total of about $3 million. According to The Consumerist, your monetary goodwill towards the mounting US debt isn't tax deductible, so be sure to keep that in mind as well. To make things convenient, the Treasury Department accepts payments from credit cards, checking and savings accounts. If you want to send in a check, make it out to the "Bureau of the Public Debt," and list "Gift to reduce the Debt Held by the Public" in the memo section.
Would you consider donating to the US Treasury?