How to Remove Ketchup Stains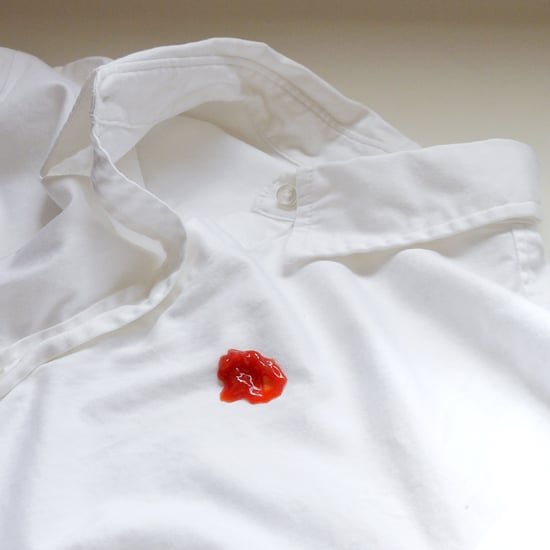 There's nothing worse than dribbling a bit of ketchup on your favorite shirt — especially when you're on a date or during a working lunch. By taking action right away, you can prevent that red spot from permanently staining. And no need for expensive stain sticks or harsh bleach! Whisk away this tough mark with basics you already have on hand.
What You'll Need:
Dish soap
Toothbrush
Baking soda
Hydrogen peroxide
Directions:
Start by removing as much of the ketchup as possible without pressing into the fabric. Use a spoon to gently scoop away the ketchup and then flip the article of clothing inside out and rinse from behind with cool water. This will keep the stain from setting.
Cover the stain with a squirt of liquid dish soap and use a toothbrush to gently work the soap into the stain. The dish soap helps break up the ketchup. Once again, turn the clothing inside out and rinse from behind with cool water.
Mix together equal parts baking soda and hydrogen peroxide into a paste, which helps pull that stain straight from your clothes. Hydrogen peroxide is a natural bleaching agent, and together with baking soda, will make your article of clothing look like that ketchup stain never happened. Smooth the paste over the spot and let it sit for at least 20 minutes. If working with delicate fabric, do a quick test to check for discoloration.
Wash and dry your article of clothing and that ketchup stain is a thing of the past.
If you are in a bind and have to wear the article of clothing for the rest of the day, follow step one and then pop it back on, covering the wet spot with a scarf or sweater. Once you get home, slightly dampen the spot and start with step two.