How to Remove Melted Wax From Glass
How to Remove Melted Wax From Glass Containers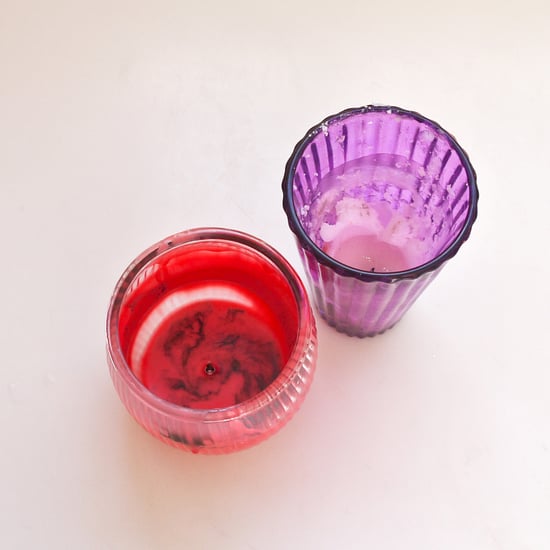 You just finished enjoying the final fabulous scent of your favorite candle, but would love to reuse the container — without all that waxy residue.
Instead of spending hours scrubbing, here's how to release that remaining wax.
Give big chunks of built-up wax a few good jabs with a fork to help break it up. If there's just a coating around the container you can skip this step.
Now fill the container with boiling water, which helps melt away the wax from the glass. As the water cools it collects at the top of the water. If you've got a large chunk of wax at the base of the container, after around 20-minutes, spear with a fork, lift and twist, releasing the wax.
Once the water is lukewarm pop the glass containers in the fridge for 10-minutes to really cool down the water, which makes it easier to release the wax at the top of the glass. Remove from the refrigerator and use a knife to lift the wax.
Heat a damp scrub sponge in the microwave for five seconds, place it in folded paper towel so you don't burn yourself, and swipe around the container, removing any remaining waxy residue. Repeat as needed.
Give the glass containers a cleaning and they're ready to use as mini vases or for holding sparkling finds.