How to Retire Overseas
Would You Retire Overseas?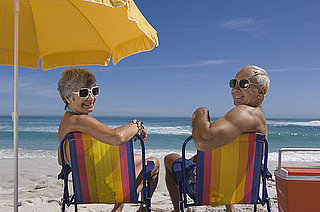 Here's an idea: retiring overseas to live large on your small nest egg, to change things up, and to enjoy better weather. These are the three top reasons people choose to spend their golden years abroad. It sounds perfect — who wouldn't want to spend their days lazing on the beach, sipping on sangria, and enjoying a $5 massage?
International Living recently released their picks for the best countries to retire in with the top five countries being Ecuador, Panama, Mexico, France, and Italy. Some of the allures of these places include the affordability of living in Ecuador, Panama's great retirement program, and France's globally renown health care system.
However, don't let the dreamy images of paradise distract you from the realities. If a country's retirement or health program is your main incentive, always do your research beforehand to see if you qualify for the program you're interested in and what its restrictions are.
Keep reading for additional tips.
Next, be aware of how potent culture shock can be. The effects can be serious and can even manifest into depression. I recommend taking a few extended trips, if it's within your budget, to the country beforehand for a better feel of what your life will be like. Ask yourself if you see picking up a new language like an exciting challenge or is it something that will give you added stress? Are you okay with dealing with the deviance from the cultural you are used to, such as the country's pace of life, unfamiliar legal system, or seemingly strange customs? It might also be useful to see how big the expat community is in the area because it may help with your adjustment to the new country. Moving to a foreign land sounds very exciting, but make sure you have an exit plan in case things don't work out for you.
Would you consider moving overseas to retire or is it too much adventure for you?