How to Reuse Leftover Christmas Decorations
How to Use Your Christmas Decorations All Year Round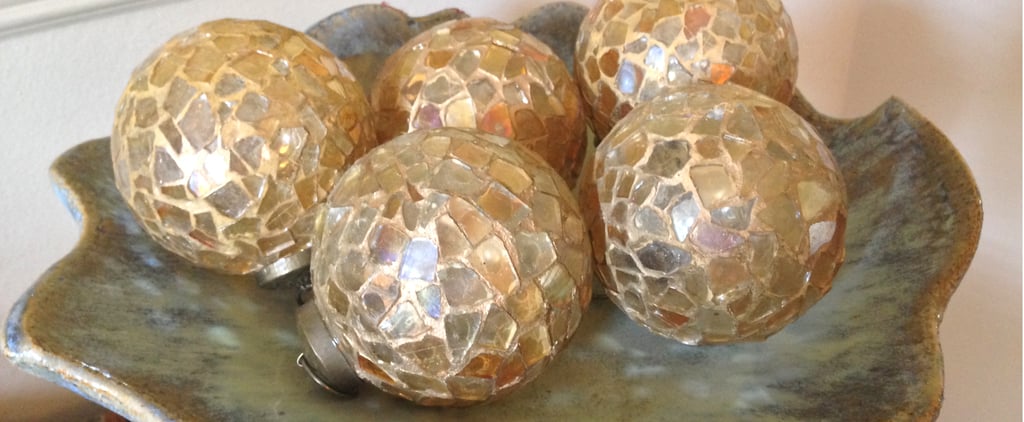 No one likes taking down Christmas decorations, because that means having to wait a whole year before they grace your home again. But there are ways to make them last until New Year's Eve, and even past that, and to give them a thriving post-Christmas life.
Ornaments: Don't put ornaments back in the garage once Dec. 26 rolls around. All you have to do is place them inside a jar or a bowl— as is — for some festive New Year's Eve decor.
Garland: Christmas garland in reds, golds, and silvers can go a long way once the holiday is over. Consider hanging it upside down for New Year's Eve streamers. Past Jan. 1, you can upcycle it and turn it into packing material for fragile objects.
Wrapping paper: If you get creative, there are many uses for gift wrap (including framing graphic patterns), but some of our favorites have to do with lining. Gather large-enough scraps, and line shelves and kitchen drawers that need some sprucing up, or use metallic paper to line drink trays for New Year's Eve.
Greeting cards: The kid inside might want to hole-punch them until they turn into confetti, and while that might not be a bad alternative, why not use them as gift tags for birthday presents? If the designs look too Christmas-centric, then turn them into tags for next year.
Wreath: Take the pine needles from your door wreath (or Christmas tree, for that matter), and place them in a potpourri bag, so you can make the scent of Christmas last as long as possible.
Photo: Nancy Einhart