How to Save on Concert Tickets
3 Things You Must Know Before You Buy Concert Tickets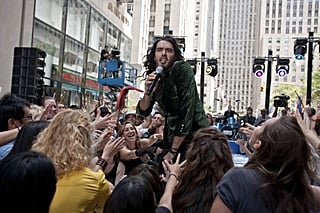 When you're organizing a fun concert outing with friends, an overpriced ticket can put a damper on the whole thing, especially when you find out (after the fact) that your friends scored their tickets at a better deal. In order to stick to your budget and plan Summer concert fun the smart way, read on for SmartMoney's tips to ensure that you're never overpaying for your concert seats.
Know the Ticket Market — Seriously, know the market for the tickets you're looking for from all angles. Check the prices of tickets being sold directly from the venue, check brokers' prices, and know if the event is sold out. If it isn't, tickets from a secondary vendor are likely cheaper since these vendors typically lower prices to compete with the venue's box office.
Know the Right Time to Buy — If you're a big fan of a band, join the fan website. They will post updates on concert dates and give more exclusive deals for concerts when tickets go on sale. More importantly, know to hold out for a deal — don't be the first to buy a ticket for a big concert venue. Early on, like the first weekend tickets go on sale, secondary vendors haven't started lowering the prices yet and you'll be paying just as much or more to score your ticket. Wait for these vendors to start competitively pricing their tickets. A good rule of thumb is this — ticket prices for a famous artist in a small venue usually climb as the concert date approaches, so buy early; for big venues, with lesser known artists, prices decrease as the date nears, so wait it out to buy tickets closer to the performance date.
Never Buy From Scalpers – If you're desperate for a ticket, a scalper waving a handful of tickets outside the auditorium can seem like your fairy godmother, but don't be fooled. In the digital age, digitized tickets make it easy for fraudulent sellers to sell you one of multiple digital tickets with the same barcode. By the time you realize you've been duped, you'll be out of cash, with no receipt and no way into the concert. Be sure, too, to avoid vendors on Craigslist who can send you the same kind of fake digital tickets via email.
Do you have a savings tip for purchasing ticket on the cheap? Share it in our How Do You Save? group.